Adult FriendFinder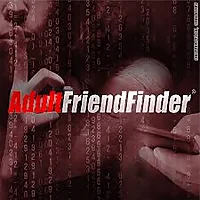 You must have heard about hookup site Adult Friend Finder before aka aff.com? In 1994, a man named Andrew Conru created Web Personals, the first online dating site ever. In 1996, after selling Web Personals, he created a site called Friend Finder, one of the first social networking sites in existence. However, only days after Friend Finder went live, Conru and his crew noticed that the majority of what people were posting were naked photos of themselves and desperate pleas from people looking to get fucked. Naturally. That is, of course, what the internet is for, after all.
Very shortly thereafter, Conru decided to start what he described as a "release valve" for Friend Finder. And in 1996, AdultFriendFinder.com was born, providing the first adult-oriented social networking site, years before Mark Zuckerberg had any idea that he would steal someone else's idea and call it Facebook, years before Myspace even. These are the naughty origins of social media that nobody ever talks about.
So, if you're one of those people who gets drunk and tries to slide into the hot chick from high school's DMs at two in the morning, you might want to listen closely. There is a site for that. Stop embarrassing yourself by being all horny on Facebook and Instagram and give Adult Friend Finder a go.
Chances are you have heard of Adult Friend Finder at one point or another. Its only real competitors are Match.com, Tinder, and OkCupid. Yup, it's right up there with the big dogs of internet dating. In fact, in 2007, Adult Friend Finder was listed as one of the 100 most popular websites in the United States. Not only will you likely recognize it from porn site popup ads, but it has even received some critical acclaim, in both the world of adult entertainment and beyond. The site won the award for Dating Program of the Year at the XBIZ awards in 2010; About.com also voted it the best adult dating site in 2012.
Beware
Before I even get into whether or not the website works (AKA whether or not your sorry ass is going to be able to get laid using it), I do have to mention a pretty serious criticism that is commonly brought up in discussions of Adult Friend Finder (and for good reason).
According to numerous filed complaints, the company has a habit of continuing to bill users for even after they have canceled services. This is, of course, always a concern when providing your credit card information online, but it is rare that a company is so transparently accosted for it and does not change its practices.
They apparently give zero fucks. Former employees of Adult Friend Finder have even come forward to say that this practice of continuous billing was merely standard policy at the company and, therefore, not the result of computational error. These same workers noted that most customers do not even notice the continued charges for several months.
That's pretty fucking scary. Especially for a site that requires you to pay for fucking everything you do on it. You can hardly take a breath on Adult Friend Finder without being charged an individual fee. You can sign up without inputting any credit card information, but do not expect to be able to talk to anyone (or even look at profiles) without providing it. I mean, do so at your own risk I suppose, I just recommend you check your bank account regularly for charges if you do.
And paying will probably be pretty tempting once you do sign up and are granted partial access to Adult Friend Finder. They sure as hell make it look awesome. There is so fucking much for you to do, seemingly so many hot chicks in your area to chat with and potentially hook up with, a number of girls will even message you in the first ten minutes of having created your account. But don't get too excited. You won't even be able to read these messages until you've given them your credit card info. And then, of course, they have you by the balls.
Tons to Do…
That's right, you can message people, participate in private chat rooms, view webcams, blog (or read blogs), and read the networks webzine. You can also send "flirts" (which, from what I can gather are the Adult Friend Finder version of a Facebook poke I think?), add photos or videos, and comment on or like other users' posts/photos/videos. All for a price. Without entering that credit card info, all you can do is see tiny portions of people's profiles (really just their username and profile image) and see that someone has tried to message you.
And let's talk about that whole 'someone has tried to message you' business for a second, shall we? I am highly skeptical that these people who are messaging new users are real people at all. My guess would be that they are chatbots coded to target new users to make it look like signing up for the paid version of the site would be worth it. Call me crazy if you want, but I have a feeling the minute you provide your payment info, the site goes pretty fucking quiet on you.
Hey, I wouldn't be at all surprised. Most sites like this do something to that effect. Plus, if Adult Friend Finder is willing to scam its users by continuing charges months after they canceled services, I highly doubt they are morally above the use of chatbots to entice new users to pay in the first place. But I suppose I could be wrong. I highly fucking doubt it, but still, I could be. And if I am wrong, then, holy shit, Adult Friend Finder is, by far, the best site to go to get laid on the internet.
If something seems too good to be true, though, especially when it comes to girls looking to fuck online, then it probably is. You should keep that in mind as you continue your quest to find pussy on the internet. Don't forget, chicks don't need the help of a social networking site to get dick. All they have to do is wear a skimpy outfit at the bar.
The site is designed well enough. For the number of things you can supposedly do on Adult Friend Finder, I think that the site designers did a great job of presenting it all in a clean, user-friendly way. It's not unlike Facebook in layout: you've got a slender menu bar up top, with a bunch of personalized options in a list form down the left side of the page. To the right, you have your messages. And in the center, your news feed. It's a pretty standard social media site design, but it seems to be executed pretty well. On my first use, I knew exactly where to go without any trouble to find what I was looking to find.
Camming and Easy Live Broadcasting
Where Adult Friend Finder differs from a site like Facebook, though, is in its selection of live cams. Some of these are free to view in public show mode; others require a subscription or payment of some form. One thing that is kind of cool, though, is that you can easily broadcast your own live cam feed as a means of gaining tips to use on the site. Good luck with that…
If you have an unlimited amount of cash to play around with on the internet, chances are you can have yourself a pretty good time on Adult Friend Finder. However, if you live in the real world like me, you probably aren't going to pay fucking three dollars per profile view, or a dollar per message. That's the thing, not only does Adult Friend Finder charge for everything, but it's not even remotely fucking cheap.
As far as the credit card charges go, these claims were made years ago. And the issue has already been taken up with the FCC, so, I'm willing to guess that they have been straightened out by now. At the end of the day, Adult Friend Finder seems to have tons of chicks ready to chat and meet up, a fuck ton of features to enjoy, and a surprising number of girls in your area. I was in a small, lesser-known city when I checked the site out and Adult Friend Finder (often misspelled as "adultfrinendfinder" and "adult friend fimder") easily had four or five times the number of girls than any other adult dating site I've ever been on.
I say check it out for yourself. If you can afford it, you might be pleasantly surprised!