Chat Random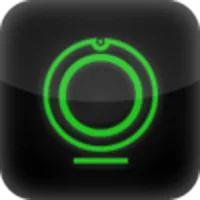 Chat Random! Are you a bit of an exhibitionist or maybe a voyeur? Do you like chatting with people anonymously online? Or how about a little sexual roleplay? If you answered yes to any of my questions, then you should try out some camming with people online. You don't need to give your real name, email, or any identifying information if you don't want to.
All you need is a webcam, some time, and be horny enough to get down with some random people on the internet. And a lot of people talk shit about this format but it can be fun. There's a thrill about jerking off in front of others or finding some chick to show their tits to you and only you. Some people just don't get it. But, if you're like me and love that she, then come along and check out the kinky cam site I have for you this time.
Chatrandom.com is, well, it's all in the title really. It's a chat site where you get connected with random people. The site brings in an impressive 4 million views every month, and they have been going strong since back in 2010. Not too bad at all. And there were over 25 thousand users on when I checked this site out, so there were definitely no shortages of cool people to meet. Though the quality of those interactions were a bit mixed, which I'll get into later.
The general site design feels sleek and well put together. The blue and white theme is a bit much in my opinion. Some calmer tones would make it easier to browse at night, but you can't have everything. Since this isn't your regular porn site there aren't your traditional header sand menus and all that good shit. Instead, there's a single option up top for "Chat Experiences," a place to login or view your account, and that's about it for what would normally be the header section.
Variety of Different Chat Rooms and Places to Meet People
As opposed to most other cam sites where it's just random video or text chat, you get a variety of cool options here. You can connect to chat rooms with a bunch of different topics. Shit like college, singles and dating, college, gay and bi, and chat with girls. But, of course, you can't use the chat with girls section unless you pay a premium price. Same with the chat filters on the front page. Basically, you can use the random chat and most of the chat rooms for free, but the other luxury features are going to cost you.
But if you want to filter it down to just girls, guys, couples, or whatever then you're shit out of luck. And the premium price is pretty high for a fucking random cam site where it's not guaranteed that you'll even see a nice pair of tits. It's either 19.99 a month or 6.99 a week. Those are your only options. That's fucking crazy expensive for the content, but maybe that's just me.
And some of the chat rooms were pretty dead when I was on. College chat had like a dozen people tops. Just friends had zero. Singles and dating had under 20. It was pretty lame, but maybe I wasn't on during peak hours. You might have a better experience. Other than the chat rooms, you could go to gay chat if you're looking to see ever more dicks than the regular chat has to offer. And finally, you could go to 4 video chat room where 4 random people are connected to chat. A pretty decent selection of options that you wouldn't see elsewhere.
Site Design Makes it Intuitive to Use
But let's get down to business with the regular chat. To get started you just choose if you're male, female, or a couple and hit start. You'll need a webcam to get started, unless you just want to roleplay in the text-only connection or some shit. Then you simply hit start and you're good to go. You'll get connected with random people online that you can chat with, jerk off to, or whatever you want. This site is more adult themed, so expect conversations to steer in that direction. Your experience may vary from mine, but I'll give you the rundown of how it went for me.
You'll Probably Only See Other Dudes Jerking Off
It was a massive sausage fest. I mean, what did you expect? It's a random cam site. It wasn't some wonderful utopia where hot bitches were showing their massive tits just for you. It was hundreds of dudes skipping me because I was also a dude. Or it was some dude stroking his dick under a blanket. Or it was some dude stroking his dick in front of the camera.
Or it was some dude… okay you get the point. There were maybe a handful of couples, but I didn't see a single chick. And I don't blame them. "Get paired up with ugly beta males who just want to see your tits" isn't a huge selling point. It was about what I, and probably you, expected. Now, maybe the girls section is that kind of utopia, but I'm not so sure. I'd have to see it for myself, but I'm certainly not dishing out the cash for that expensive membership.
Limited but Good Mobile App Lets You Chat on the Go!
But let's return to the positive shit for a minute. The site has its own dedicated mobile app. It's free to download and works brilliantly. The download isn't massive like other apps. It's only around 20mb to get started. You can't access all of the chat rooms or the four-way chat like you can on desktop, but the basic chat is still available. You can pop in and chat with people online on the go if you want. Though the adult theme doesn't make it too good for viewing in public. Knowing my luck I'd login and there'd be some dude fapping his heart out on the screen. Can't have that on my screen during my morning commute on the subway. There are enough degenerates there as is.
ThePornAPK's Favorite Features
My favorite feature about Chat Random is definitely the fact that they have a wider variety of viewing options than most other sites do. Text chats, group chat room, four person chats, and more make this site a cut above the rest when it comes to chatting features. Another nice touch was that you could send emojis in the chat. Yeah, that's a pretty simple feature, but you'd be surprised how many other sites lack the forethought to throw that in there.
Oh, and the filter options are pretty great. I mentioned gender options up top, but you can filter by nationality for free. Chat with people in your own country, or get connected to people all across the world. I personally like connecting to Japan or some of the other Asian countries. Those girls are just too hot for their own good.
ThePornAPK's Suggestions
My main suggestion for Chatrandom.com would be to to work on having some more of those cool chat rooms available on mobile. I'd say make there be less dudes jerking their dicks on cam, but if they had the solution to that then they'd be on another fucking level. The content is just a fact of life that people who use these kinds of sites have come to accept.
ThePornAPK Final Thoughts
Overall, Chatrandom.com is a pretty decent cam site for what it is. It has a ton of free features that you won't find on other cam sites. The paid set up is kind of bullshit. I don't get having to pay for, you know, the main feature of the site, which is talking to horny chicks online. That was a bit of letdown. But if you're willing to sift through the massive, massive slew of horny dudes jerking off, or if that's what you're looking for for some reason, then give this site a shot. You might have slightly better luck than I did.