DaGFs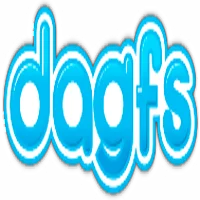 Want to check out hot and horny moms? How about sexy amateur Latinas or gorgeous ebony girls? Maybe you're in the mood for some girl-on-girl or anal action? Well, you can find all those niches and more on the 10 sites that make up this network. There are lots of HD videos to check out, but it's mostly nonexclusive content and updates aren't very frequent.
Da GFs is a large amateur network made up of content from 10 sites that are all focused on a different age group, sexual orientation and/or ethnicity. Real Black Exposed, Real Latina Exposed, Real Lesbian Exposed and Real Mom Exposed are just four of them.
DaGFs is set up in a way that lets you visit the sites individually or you can browse the separate video and photo sections that contain all the network's content. You can also filter everything by various tags. You'll find sorting options, but no user comments and ratings. There's an option to save your favorites, which will come in handy while browsing because the pagination is pretty limited, so you'll want to save your favs as you go.
Having reviewed most of the sites in the network I can tell you a few things. The first thing is that while I did find plenty of full-length videos, I also found a good number of short clips that were just quick glimpses and generally not that great in quality – although those tended to be the older movies.
The variety of action is stunning. You can see cute girls taking themselves to orgasm, lesbian lovers going at it until they both cum, anal sex and terrific threesomes. There's even some kink. Even though most the performers are amateur, some of them put on excellent shows. And I wouldn't be surprised if you recognized some of these hotties – they might be called amateurs, but this sure isn't their first time.
In total there are 3,948 videos and 2,040 photo sets. The movies can be streamed in an embedded player and downloaded in multiple formats. The quality varies, but a lot of the newer movies can be downloaded in an HD format. As for the pics, some are high-res, but you can only save some of the sets in Zip files. Something else that should be noted is that most of the content isn't exclusive.
Only the latest additions are dated and you'll find these on the homepage. Otherwise each video and photo set states how long ago it was added to the site. There were eight movies posted to the network this past month, but the photo sets have stopped updating altogether.
While browsing the whole Da GFs network I came across plenty of hot scenes – and I liked the mixed bag of styles, girls and action. Some of the older content wasn't as impressive in quality, length or presentation, but despite this, the good outweighs the bad when it comes to this hot amateur network.