Jerkmate Gay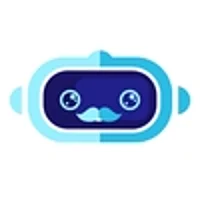 JerkMate is a webcam site featuring models from all over the world, but they bill themselves at much more than a cam site. Sure, you can watch the models jack off or masturbate with them using the Cam2Cam feature, but the site claims you can make friends with hot guys from all over the world. However, with a name like JerkMate, the site is primarily geared toward hooking you up with other guys to watch them stoking their cocks or other fun things. You sign up with a free account that gives you limited access to the site; then you have the Premium Access option which includes all of site's features. We've never reviewed JerkMate before, so join me while I check it out.
First, let's talk about how the site works. When you first arrive on JerkMate they ask you to select what you're looking for: men, women, trans, or couples, Once I select "men" I'm inside and a bare-chested twink is on the webcam on my screen. There's a second questionnaire asking me who I find most attractive: Latino, black, Asian or Caucasian. I can select one or skip it. Next, they ask me about my favorite hair color, and finally, the body types I prefer. I skip all of these so I can present a well-rounded review for you.
With the questions out of the way, the same twink remains in the main cam window, but underneath I see there are ten other guys who are available for me to talk to. They're a mixture of a couple of twinks, a bald Latin stud with a beard, two dudes with sexy ripped bodies, another bearded man who's a bit thicker, and there's a hairy chest, a butt in dress pants, and the back end of someone wearing a corset and fishnet stockings. I click one of the guys and I land on his profile page that gives me his stats and basic features (eye and hair color, body type, pubic hair, height and weight), along with a description and what turns him on. There's also a selection of tags at the bottom of his page that I can use to find more guys like him.
I'm able to click around and check out the other guys and their profile pages, but I can't chat with any of them without registering for a free account. After entering my email address, a nickname, and a password, they sent me a verification email; once verified I can continue as a Basic Member or sign up for Premium Access. The latter unlocks every feature on the site, access fully explicit cams, and talk to the models using the Cam2Cam feature. The premium account requires my name and credit card number which is kept on hand so that I have "the power to turn up the heat when the mood strikes". In other words, when I can a private session with one of these guys I'm not going to be held up with the sign-up process. In the site's terms I discover that a $2 charge is levied against your card to make sure it's valid; the charge drops away after three to five days.
I opt to continue using the basic membership, and in spite of having indicated that I was looking for men, I'm now staring a grid of 96 female models. But it's easy enough hitting the Guys button on the sidebar. I see a couple of the guys from the homepage, but now there are lots more guys to choose from, 96 of them with many more pages to explore. And there's every there's every type of guy imaginable: twinks, jocks, muscle men, slim guys and some with extra pounds, young guys and older men with grey hair; and of course there are white men, black guys, Latinos and Asians. The guys are from all over the world as indicated by the small flag on the preview pic. You'll also see their name and a green button if they're active; there were over 200 guys logged in when I was visiting at 10:30 a.m. EST on a Wednesday morning.
I head into one guy's room and take a look at his profile page. There are no extra pictures or videos, and I'm fairly limited as to what I can do. I tried talking to him in the chat window, and while most other cam sites allow you free limited contact, JerkMate requires a premium membership even for basic chatting. And if I want a private show, I have to pay extra, and likewise if I want to tip the model in Gold or stay in touch through private messaging, I'll need that premium membership again. So essentially with a basic membership I can read the model's profile page and watch him the chat window. The guys are usually only visible from the waist up, but if we see more of them they've wearing underwear, shorts, or covering their crotches with something; however, the odd time I saw a bit of cock.
Some models offer videos for sale on their page, and these aren't included with the premium membership. Videos on one guy's page ran anywhere from $4.20 for a one-minute look at his "juicy ass" to $56 for a two minute video where he gets fucked and creampied. I saw seven videos on a Colombian couple's page and they ranged from $14.04 for a 37-second fuck sequence to $32 for a 1:12 video of one cumming in the other's mouth, so they're quite expensive.
If a model does have pictures available, and only some do, you can view them for free using the basic account. They pop up in a viewer with forward and back controls. I was able to save the model's pics one at a time, and they displayed at 800×600. One guy's pictures were good quality digital stills both clothed and semi-nude, another's were smaller and of lesser quality. There are no downloadable zip files.
So how much does Premium Access cost? As far as I can tell, there's no singular charge to access the site's features, but rather your account is billed whenever you want to tip the guys or engage them in a private chat. The site's currency is called Gold, and it's equivalent to US dollars, so one Gold is $1 USD. You can also use Gold to watch Gold Shows where several members chip in to watch a performer together. The problem with JerkMate is that I have no idea how much anything costs. I eventually hit up their Live Support, and while it took a while for an agent to answer, they told me that Premium Chats cost from $0.99 cents to $14.99 with each model setting their own price. Exclusive chats may be higher but the prices are always indicated.
Some of the models have a Lovense shoved up their butts so if you tip them in Gold then the sex toy will vibrate for a specified number of seconds. One model's costs were one to 14 Golds for two seconds and up to 500 to 1000 Gold for 60 seconds. Again, this feature can get pricy. But one good thing about JerkMate is that they allow you to set up a daily spending limit from $25 to $400. They also have a rewards program that gives you credits when you maintain strings of active days, meaning you've joined at least one paid chat session for more than two minutes. Rewards earned are 1% for three active days up to 10% if you're active for nearly a whole year.
There are a few issues to talk about. First, there's a notification pop-up that urges you to allow the site to notify you when there are updates. I decline these because they can be a pain in the butt with notifications popping daily or several times a day. Also, if you share your computer then your boss, partner or roommate might receive the notification in your absence. But my biggest issue with JerkMate is that they aren't upfront with pricing, and a basic access isn't very useful, you can't even chat for free with the models like you can on other sites.
JerkMate get a mixed review from me. It's got some of the regular features that other web cam sites have with the exception of chat for free members. But there's nothing that really stands out here as unique or different except the ability to set a daily spending limit. I liked the selection of guys that were available, and there were quite a lot of guys logged in on the week day morning when I was reviewing the site. This place must really be rocking during prime time. If you're into cam sites then I recommend you check out JerkMate, but if you're looking for freebies you may be disappointed