XNXX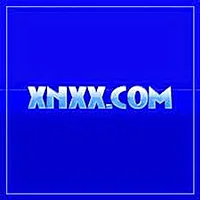 XNXX.com! Ladies and gentlemen, perverts of all stripes, let's talk about the big blue elephant in the room. It's got a funky blue layout straight out of the '90s, but is one of 2021's top porno sites. Hell, with over 3 billion views a month, this big motherfucker is shaping up to be one of the best wank stashes of all time. If you guessed I was talking about XNXX.com, the sister site of XVideos, then treat yourself to a jerk session to one of their millions of videos.
No, that's not a typo. XNXX currently has nearly 8 million videos available to stream completely for free. You could beat your meat to their collection of Latinas, MILFs, and teens for every second of the rest of your life and never watch the same thing twice.
This Is The Good Shit
If you've never taken the time to peruse XNXX's fuck movie offerings, what the fuck are you still doing reading this? I mean, I appreciate the loyal readership, but I'm just a girls talking about porn. You've got to take some initiative here. Whipping the dripper is more fun than reading anything I've got to say.
Anyway, as I was saying, newcomers to the site might be expecting some half-ass amateur smut starring rejects from the strip club over on the shitty side of town. I mean, it's a ton of porn and it's a huge collection. There's got to be some trade-off, right?
A quick look at the main page proves this just ain't the case. Yeah, every big collection is going to have some stinkers, but you'll have to search for it if you're into ugly chicks.
XNXX ain't some fly-by-night operation. They've got videos from the big names in the business. Right away, I see clips from Mofos, BangBros, Brazzers, and FakeTaxi. Those guys all offer premium content, and here it is at XNXX for free. Fuck yeah!
Good stuff floats to the top on any decent porn site. XNXX has social media features baked in, allowing users to Like or comment on their favorite clips. The default view shows the most popular material, and the users have some fine taste in smut.
It's worth noting that the scenes tend to run around 10 minutes or less. There's no way to organize your search results by length, so you're out of luck if you like wrestling the eel to movie-length scenes of step-sisters eating each other's cunts. The shorter clips kind of come with the free porno tube territory. XNXX gets to post scenes in the hopes you'll come to the source for a membership.
Sexy Bitches in Scandalous Situations
I refreshed the front page a few times to see what's currently hot. A few Angelina Castro scenes kept popping up in the first few rows of clips during my visit. I hovered my mouse over one and saw it was a lesbian student/teacher-themed flick featuring the busty Cuban performing with Sara Jay and another babe. That's exactly my type of shit, so I clicked through to the video.
This 8-minute clip originates from DailySex.Club, but plays in XNXX's player, as do all the videos on the site. It selects the highest resolution based on your connection, and members even get access to downloadable versions.
Hopping around to different spots in the video, like the part where the bad student gets her bare ass slapped red, I had minimal buffering. I didn't get any spam either, which was a nice surprise. You can usually expect at least one pop-up to slip by your adblocker when you watch vids on most free sites.
You can also adjust the video speed, bringing it down to half or up to double. There's a loop feature if you need to watch that little slut getting her pretty face hosed with cum on repeat.
Weak Tags, Whatever
One thing I noticed was the lackluster tags on the video. I get it, they're running a free site and can't afford to hire someone to meticulously index every sex act on every video. Still, this Angelina scene deserves more than two tags.
Tags make searching the full catalog much easier. A well-organized site will have a Blowjob tag on every video with a cocksucking, an Anal tag on anything with butt-sex, and a Lesbian tag on all the girl-on-girl scenes. The video I just watched is only tagged with blowjob and teacher, so it won't show up for searches like Big Boobs or Latinas. It really fucking should.
This is a pet peeve of mine because sometimes I'm in the mood for something really specific, like Asian Lesbians Fisting Blondes in a Threesome out in Public. That search is only going to pull up videos with all those tags.
Of course, if you're in a less specific mood, this is going to be less of an issue. Practically speaking, most of us aren't going to have trouble finding something to beat off to if we're willing to spend 30 seconds browsing the site.
The genre tags may not be applied as well as they could be, but holy shit, there are a ton of them. There's a sidebar with a list of the top categories. It runs the entire length of the page. Ebony, MILF, Creampie and Gangbang are all covered here, as are kinkier niches like Pissing and Real Family Taboo.
Click the Full List link at the very bottom and you'll hit the master index. XNXX has 2,000 genres, covering basically everything. They've got Fisting, Fishnets, and Free Gay Porno. Big Black Cock, Big Booty, and Big Tits made the list, too.
The problem is so did Real Amatuer Porn, Real Amature Porn, Real Amateurs, and Realamateur. Two-thousand categories isn't nearly as impressive when you realize it's because they did a shitty job with the tags, to begin with. Obvious misspellings like "Masterbation" don't help the cause much, either.
Bonus Stuff for your Boner
The Best Of link in the corner of the page brings you to a pornographic time machine. Here, you can check out the top videos for every month going all the way back to April 2007. I barely remember the real-life babes I smashed back then, but XNXX has a better memory than Play Store X.
Hits are the site's all-time most popular vids. There's some incredible smut here, like a mom and step-son clip with Mandy Flores that's been viewed 250 million times. There's also some surprising shit, like the babe fucking a dildo shaped like a dog's dick.
The Hits section might be a decent stop if you're looking for longer clips. I see a few on the first page with runtimes around half an hour.
I figured the Pictures section would be screencaps and official photos, but it actually looks like a lot of user-uploaded amateur stuff. I want to give a big shout out to all the perverts who jizz on their girlfriend's face and then share the pics.
For the dirty readers, the Sex Stories link has thousands upon thousands of pieces of written erotica. XNXX's forum is an interesting place, too. There are the typical discussions of pornstars and unusual holes to put dicks in, and also threads about politics and girls (probably cops) trying to sell cocaine over the Internet.
The Pornstars page is kind of a fucking mess. The links will pull up a babe's full collection on the site, but you can only browse by letter or in just a random jumble of sluts.
I was about to point out that the Pornstars list has WWE wrestlers for no goddamn reason, but then I clicked one and found out the babe has legit amateur scenes on the site. Alexa Bliss, you and that sweet ass have a new fan.
While I had some issues with XNXX's fucked-up tagging system, the site more than makes up for it. This collection is so vast it boggles the mind of even the most jaded freak, and it's all available for free. With my adblocker running, I didn't get a single piece of spam during my visit. This is a fucking no-brainer. Make XNXX (often misspelled as "xxnx.com", "xnxc", "xbxx", "xnnxx", "xnnx.com", "XXNX", "XNXC", "XNNX", "XNXXX" and "XNXZ") part of your regular masturbatory rotation.