Hentai Pros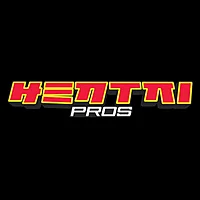 A few things make this collection of Japanese hentai especially worthwhile. Their mostly uncensored scenes are exclusive and high quality, with each streaming in Full HD (downloads cost extra). English subtitles are available for a good portion of them. A new video is added regularly and you'll enjoy diverse hardcore action, with bukkake, futanari & ahegao.
Who Are the Hentai Pros?
I will admit that the world of Anime is somewhat new to me. I only just recently discovered series like Attack on Titan and Death Note. Naturally, that led to seeking out Hentai, which is cartoon porn in the form of Anime. There are many sites to discover, but the one we're looking at today is called Hentai Pros.
With content originally hailing from Japan, you can expect to get authentic Hentai porn. Except, what makes it even better is that most of the content is uncensored. In case you didn't know, privacy laws are quite extreme concerning pornography in Japan, so most of the content coming from there, including cartoon porn, is censored. The dialogue is Japanese (to be expected), but most scenes have subtitles. You need to activate them in the streaming player.
Enjoy Anime-Style Porn Videos
Most of the videos look traditionally anime, but I spotted at least a few 3D cartoon porn videos. Either way, you're getting a lot of diverse content. Everything from school girls fucking their teachers to taboo themes with stepsisters fucking their stepdads and stepbros, with popular Japanese niches intertwined like bukkake and ahegao. And of course, everything has a slightly more "cartoony" element to it – for example, guys shoot out bucketloads of cum from their dick and girls literally squirt waves out of their pussies when they orgasm.
Stream Hentai Scenes in Full HD
Since our last visit back in 2019, the site has grown to a solid size of 268 videos. They've consistently added one new scene per week which has contributed to that steady growth over time. You can stream in Full HD along with other resolutions. However, we have received reports that some of the content might be older than advertised. At least one user told us that some of the videos were actually from the '90s.
On the tour page, you might notice a banner ad that reads "get the unlimited hentai pros experience here," then it directs you to the join page. But there's a bit of false advertising there. You actually are limited initially in that downloads are not included with your membership. Instead, you will need to upgrade at an additional cost of $15/month. Otherwise, this is strictly a streaming-only experience.
Helpful Browsing Tools
Previously, the category section on HentaiPros was broken. You'd click a thumbnail and nothing would happen. They've fixed the issue though. Aside from that, their advanced filters and basic search make it easy to find whatever you want. You can also save your favorites, rate the videos and add them to a Watch Later list. And since the site is also optimized for mobile, streaming the scenes is seamless and you should experience no lag while watching on your smartphone or tablet.
A Good Entry in the Cartoon Porn Niche
Even with our Hentai Pros discount, the site can be a little expensive if you opt for the downloads. However, the uncensored porn, often with subtitles, is worth checking out for anyone who's a fan of hentai porn. They're delivering real value for your money and even if you stick to the streaming-only option, you'll enjoy your experience. And if you want to further explore Hentai porn, check out similar sites like Hentai Bound and Hentai Sex School.