Hot Crazy Mess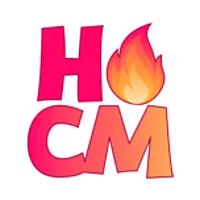 Crazy Girls on Hot Crazy Mess
The definition of a hot mess is "something or someone in a state of extreme disorder or disarray," which accurately describes the teens on Hot Crazy Mess. These girls are cheating on their boyfriends, fucking their stepdads, making sex tapes and getting into all sorts of sexual debauchery. And since all the scenes are POV, you can put yourself in the shoes of these lucky guys.
One of the most recurring themes is stepfamily sex, but they occasionally mix it up. In one scene, a babe uses her iPhone to film herself fucking another guy, then sends all the videos and photos to her ex-boyfriend. In another, a teen wants to film a sexy video for her boyfriend, so she asks her stepbrother to film her. It turns them on so much that they end up fucking. The lengthy descriptions will help you decide what to watch first.
1080p Video From Your Perspective
Hot Crazy Mess has grown to a decent size with 67 1080p videos (with vid caps), but they haven't added anything new since January 2020. We could blame the lack of updates on the pandemic that occurred shortly after that date, but now that restrictions have mostly been lifted and many companies have begun regularly shooting again, there's really no excuse. So, that being said, I wouldn't count on them adding new content anytime soon.
Check Out the Bonus Sites
It's definitely a bummer that Hot Crazy Mess doesn't update. But it was even worse when we were last here because you didn't even have any bonus sites once you burned through the main collection. Now that's changed and you get access to three extra sites. There's sensual porn on Nubile Films, XXX TV parodies on That Sitcom Show, and lesbian films on Girls Only Porn.
Functional & Mobile Interface
Whether you're navigating this site or one of the bonuses, you'll have sorting options, a basic search engine and tags (you can even create your own). Their advanced search is great with options based on body attributes, outfits, performers and more. You can also save your favorites, rate and comment on the scenes, and create custom playlists.
If you prefer to consume your porn on a smartphone or tablet, you'll appreciate that it's optimized for mobile. You'll have access to all the features I just mentioned and you can expect all the pages and streams to load quickly. There's also a picture mode (a feature that is also available on desktop) that lets you continue watching a video while browsing.
A Decent Collection of POV Porn Scenes
I had hoped that updates would pick up this visit, but it looks like that isn't the case. You won't get any more updates, but you will get high-quality POV scenes. Then you can move on to the newly added bonus sites. Plus, our Hot Crazy Mess discount will save you cash the first month, so there's still value in getting a membership.