Slut Roulette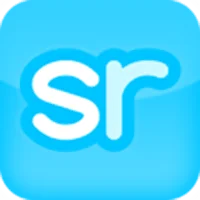 Slut Roulette's been around since 2010, and it looks like they popped up in direct response to ChatRoulette. If you don't remember or never heard of the original in random nudie cams, allow me to refresh you.
ChatRoulette is pretty much what it sounds like. Instead of choosing who to video chat with, you're paired with some other random. If you don't like them, you just keep clicking until you get a chat partner you like.
It sounds simple, but it was a novel idea back in 2009. I don't think anybody realized what the big problem would be, but it became instantly apparent to anybody who logged into ChatRoulette. Some people were chatting, sure, but it was hard not to be overwhelmed by the utter onslaught of penis cams.
I know it was some of you perverted motherfuckers, too. You saw the opportunity to expose your cock to unsuspecting, potentially underage pretty girls around the world and you took it. Hey, I don't blame you. Sometimes you just want to show a broad your dick.
Whoever came up with Slut Roulette just did what a lot of us were thinking. They built a site that works a lot like ChatRoulette, only instead of a series of random boners, you get to click through random sluts until you find one you like.
SlutRoulette.com is getting over 6 million views per month. ChatRoulette ain't pulling even half that these days. The people have spoken. We want random twats, not random cocks.
Control Her Pleasure
SlutRoulette hits you with an official-looking pop-up as soon as you load up the page. It appears to be an important notification from Chrome. "It's in your power to control her pleasure," it tells me. I click PLEASE HER, because it seems like only a truly selfish asshole would just click the X to close the box.Boom! Pow! I get another two pop-ups in quick succession before I can even get to the site. They're asking permission to show me notifications. Blocked. Then they want me to sign up. ALL YOU NEED IS A VALID EMAIL ADDRESS, they say, and I won't be charged.
You can sign up with an email address and nickname, or you can just do a one-click sign-in with your Google account. Hey, why not? They've already archived your entire incriminating search history over the last decade. It's not like they don't know what you're all about, you fucking deviant.
WTF? This Sign-Up is Fucked
Alright, I had a bunch typed up for this review and then deleted it when I realized I wasn't even looking at the right site anymore. Somehow, while I was signing up, I got routed away from SlutRoulette and over to SlutRouletteLive.I went back and checked my confirmation email, and sure enough, I'd somehow signed up for the wrong fucking site. I went back to SlutRoulette and tried again to create my free account. The link sent me back to SlutRouletteLive, and said, "Congratulations, you already have an account!"
I reset my password, since I never remembered setting a password in the first place. When I tried to use my new password on SlutRoulette, they sent me back to SlutRouletteLive and told me my password was wrong. I repeated the process and got the same result.
It would be easy to say I'm the one fucking up, but let me remind you that I'm The Porn APK. I spend all day, every day logging into porn sites, stroking the pole, and then writing about it. I'm not some elderly dude with his first stiffy in decades thanks to Viagra. I know how websites work. This one just fucking doesn't.
Step one in cleaning up this ugly mess would be to stop routing potential SlutRoulette users to their sister site. One login for multiple sites is convenient, but only when it actually lets you view the site you're trying to view.
Plus This Goddamn Spam
While I was trying to sign up for SlutRoulette, I got an activation email from SlutRouletteLive. I found it in my spam box along with another message, this one with a subject line claiming an account had been created in my name for yet another different site. The message said they hadn't actually created an account, but hey, come check out this new site we made since you've signed up for SlutRoulette.Frankly, fuck you for you sending me spam before I'd even confirmed my account, and fuck you again for the misleading subject line to get me to open the message. That's shady as fuck. Thankfully, these messages are recognized as the spam they are and sent to the appropriate folder to be burned.
Let's Try to Watch, Anyway
I made my way back to SlutRoulette, the site I've been trying to review. A gorgeous MILF had her perfect fake tits held up at the camera. She was saying something, but I couldn't hear. I hit the speaker icon to turn the sound on.The camera switched just as I turned the sound on. A cute, young Asian girl chatted with someone in the room. I could hear the "whoom!" sound whenever she got a new message. It wasn't dirty talk, just mildly flirty banter.
Before I could try to type something absolutely filthy into the chat, the cam switched again. Now I was watching another MILF, this one fingering herself and moaning.
I couldn't actually type anything, anyway. I can't even read what the other viewers are typing. My chat window is full of red System Messages saying I need to create an account and verify my age. I already tried that. You know how it worked out.
The same goes for my webcam. There's an empty box below the one with the girls in it. There's an exclamation point and an error message. I clicked the button to start my webcam, so I could show this little whore how hard she makes me, but it gives me the same busted sign-up pop-up.
As I'm trying to rub one out to the rotating cast of girls, I keep getting pop-ups that cover up the video. ALL YOU NEED IS A VALID EMAIL ADDRESS. It's the same shit I got at the beginning that didn't work. Sometimes I'll get one saying to verify my age, which takes me back to ALL YOU NEED IS A VALID EMAIL ADDRESS. I just click X and watch the girls.
There's a Next button at the bottom of the girl's window, but they've been switching so fast automatically I haven't even clicked it. In fact, I wish I could linger longer. I started stroking it to this Ebony slut with huge tits and then the camera switched to an empty bed.
I am happy to report that the Next button is one of the few things that works if you're not signed up and logged in. The empty bed disappeared, replaced by a huge-boobed blonde in lingerie and lipstick. I really wanted to keep watching her so I tried to log in again, but no dice.
At Least the Categories Work
Hit that dropdown in the top right corner of the screen. There are some flags, but they only change the language of the site, not the ethnicity of the camwhores. The category selection is decent, though.SlutRoulette has 20 categories to narrow down your random babes. You can choose the expected categories like Big Tits, Redhead, Pornstar, or Asian. There are Guys, Shemale, and Tranny categories if you're into that.
This really seems like it would be a great site if I could actually get logged in. The selection of categories is nice and there seems to be a ton of hot girls online right now.
As it is, I just can't recommend SlutRoulette to anyone. It's probably a good site if you can get signed up and logged in. I wouldn't know. I'm really fucking annoyed that I can't leave it on one camera, and the age verification and sign-up notices keep covering the girls.