SexLikeReal VR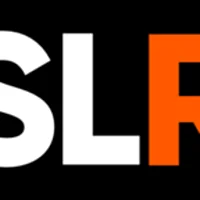 Sex Like Real aka SLR VR! You're ready for the future, aren't you? Hell, you're already living in the future. That's why you've got your VR headset all set to pump hot sex directly into your eyeballs, letting you live the dream of fucking your favorite pornstars. Your only problem now is deciding which of the VR porn sites are worth your hard-earned spank money. Today, I'm going to take a look at Sex Like Real.
SexLikeReal.com is fairly new to the sex movie industry, but so is VR tech. Consumer-level products capable of simulating fuck scenes with this degree of realism just haven't been around long. SexLikeReal got in on the ground floor and has been steadily building a horny following. There's got to be a reason they're pulling over 2 million views a month.
All You Can Eat
The pre-login page tells me I should sign up for SLR Premium. Before I took the plunge, I clicked Check What's Inside. You get what looks like a typical porn-tube screen: a wall of naked, well-endowed sluts fucking men, fucking women, and fucking themselves.The numbers listed at the top of the screen are impressive, to say the least. SexLikeReal's Premium membership currently includes nearly 5,000 VR videos to stream or download. More than 200 have been added in the last month, so the total could be much higher by the time you read this.
SexLikeReal Premium is about $25 a month. That's just slightly more than a typical porn site, though SLR doesn't offer discounts for a longer membership. Considering this ain't typical porn, the small markup seems reasonable. VR smut costs more to make. The money has to come from somewhere.
Or Pay by the Pound
I know what you're thinking. You didn't pay for that Oculus Rift with peanuts. That was a serious cash investment in masturbatory technology. Your wallet is hurting. Is there any way you can beat off with a computer strapped to your face for less than thirty-five dollars a month?Well, my cheap-ass friends, there certainly is. In fact, the standard membership for SexLikeReal is free. You're still going to have to pay for content, but you can do it a clip at a time.
Depending on your masturbatory habits, the Premium membership might be a better deal. Some of the clips are only available to Premium members, but the other issue is just that the clip prices will add up. The cheapest VR porn scenes on the Featured page or the Discounted page are $3.99. If you watch one every few days, you'll exceed the cost of the Premium package.
That's a conservative estimate, too. Most of the clips cost a lot more. They seem worth it. I'd be pretty hesitant to pay twelve bucks for a regular hardcore movie, even if it was the beautiful Ella Know getting her twat hammered. If that movie was the closest thing I could get to actually hammering her? Shit, you can't put a price on that.
Actually, yeah, you can put a price on that. The cost of virtually transforming into the stud pounding Ella Knox in Knox The Fox is $11.95 on SexLikeReal. The 44-minute film is produced by BadoinkVR, one of the many top-shelf pornography studios with offerings on SLR.
What I'm saying is that while it might seem expensive for porn, it's cheap as fuck for what it is. If you're flat broke, though, SexLikeReal does extend a few freebies out to the derelicts and library wankers. Hit up the Free link in the drop-down menu. There are 4 clips there, and another 4 if you do the free sign-up. They include a hentai scene for the degenerates, but I'm partial to Stasy In Fishnets – Shaved Blonde Tattooed Solo Model.
Oh, you'll also get 24 full videos just for downloading the app, which you'll probably want to do anyway. I often use the phrase "wall of porn" to describe site layouts, but this puts a legit virtual wall of porn in front of you. You reach out, touch the video of your choice, and get dropped directly into the scene. Magic!
Take My Money, Please
It definitely looked like SexLikeReal had the goods I wanted. After I signed up and signed in, I went back to the Featured page I was browsing earlier. I have to admit, I was a little bummed to see Knox The Fox was still going to cost me twelve bucks.I followed the link on the video to Ella Knox's profile. She's got a bunch of full-length movies on SexLikeReal, but none are included with SLR Premium.
Clicking the blue PREMIUM link in the header pulls up the 4,969 videos currently included in my membership. The selection just about makes up for my disappointment a minute ago. Tiffy Tatum rides a Sybian in a scene from SinsVR, a Japanese chick plays with a variety of toys for JVRPorn, and a thick Latina rides cock for VRLatina.
The ADVANCED FILTERS let you narrow things down. You can filter by sexual position, or for a limited number of categories, like Anal, MILF, and Orgy. If there's a particular studio or site you're after, like VirtualRealPorn or HoloGirlsVR, you can display only their content. Depending on your VR setup, you can dial in 360-degree vids, 3D, 4K or 5K.
You can browse SexLikeReal's full collection by Hottest, Most watched, Most favorite and Recent.
OMFG, I'm in a Virtual Threesome
I browsed through the Threesome vids and pulled up a sexy-looking bit called When The Wife Suddenly Comes. It's only 180-degrees, but that's usually enough for me. The more participants in the scene, the more you'll want to opt for the full 360-degrees. The babes in When The Wife Suddenly Comes stay in the main shot; I don't need to turn my head way to the side to watch the fucking walls.The RealJam scene opens with this tight little brunette sucking my cock. Suddenly, some other bitch is knocking on the door. That must be the wife. She comes in and starts yelling in a thick European accent, so angry that she forces the other slut's mouth back down on my dick.
It wouldn't be an argument with the old ball-and-chain without some pussy licking, some doggystyle, and some anal. Even as a traditional porno, this scene would be one of the hottest things I've seen all year. Since I'm the fucking star of the show, it may be one of the hottest things I've ever seen—or experienced.
If You Don't Have a VR Gizmo
Obviously, SexLikeReal is designed and optimized for people with some kind of VR setup. That said, you can still rub one out if you're on your phone or laptop. There may even be a cheap gadget that turns your phone into a VR machine. I don't know. Do some basic research, numbnuts.Without a VR device on your face, VR porn just looks like the POV scenes you've seen a million times. The difference is you can adjust the view by moving your phone or mouse.
If you're using Chrome, SexLikeReal will give you a little pop-up the first time you try to play a video. It says you've got to enable a few things, and gives you the links you need to do so. If you read the fine print, activating the WebVR functionality is a risky move for your computer. If you do it so you can whack off to SexLikeReal, I suggest changing it back when you're done.
Whether you opt for the SLR Premium membership, or just buy individual clips from SexLikeReal, the website is going to cost you some money. If you stick to the membership or limit your purchases, it's going to cost you just a little bit more than a traditional porn site. It can potentially cost much, much more. If you've got a VR device, it's probably worth it.